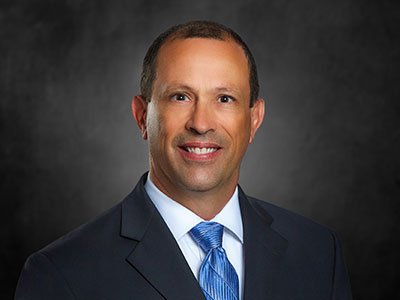 Estate Planning and Probate
Comprehensive estate planning offers individuals many benefits, whether you are single, married with young children, or retired and seeking to preserve the fruits of your labor. We understand the importance of financial and tax planning for the well being of your family. Read more...
Real Estate Law
We assist a wide variety of clients with real estate law, development, and construction transactions. A major component of our real estate law practice involves the representation of property owners, investors, developers, contractors, and financial institutions in connection with real estate development and construction projects, as well as purchases, sales and leases of real estate. Read more...
Attorney Daniel J. Duke grew up in Niagara, Wisconsin, and received a Bachelor of Science degree from University of Wisconsin – Stevens Point. He then received his law degree from Marquette University cum laude in 1992. He practices primarily in the areas of estate planning and probate. He also handles matters involving real estate, collections, corporate, environmental, and banking law.
Before joining Hanaway Ross, Dan Duke was corporate counsel for a bank in the La Crosse, Wisconsin area. In that role, he had extensive experience dealing with the Wisconsin Consumer Act and the Fair Debt Collection Act, as well as general banking and regulatory law, and real estate law.
Expertise:
The use of various estate planning techniques such as revocable grantor trusts, disclaimer credit shelter trusts, irrevocable life insurance trusts (ILITS), qualified personal residence trusts (QPRTS) and special needs trusts.
The organization of new business entities, including setting up limited liability companies for clients as part of overall estate tax reduction plans.
Probate and non-probate assistance of transferring assets at death, including multi-million dollar estates and both federal and Wisconsin estate tax completion.
Establishment and administration of guardianships both of the person and estate of minors as well as of incapacitated/incompetent adults.
Dan also assists clients in the purchase and sale of real estate, other real estate issues, as well as creditor rights, including replevin and foreclosure actions throughout Wisconsin.
Education and Admissions:
Undergraduate education: University of Wisconsin-Stevens Point, B.S. 1986
Law school: Marquette University, J.D. cum laude 1992
Member of the State Bar of Wisconsin and the Brown County Bar Association
Admitted to Wisconsin Supreme Court,U.S. District Court for the Western District of Wisconsin, and the U.S. District Court for the Eastern District of Wisconsin
Civic Activities
First United Methodist Church, Green Bay, Wisconsin – Chair – Staff Parish Relations Committee (2015-2016)
Scholarships, Inc. – Director (2008-2012)